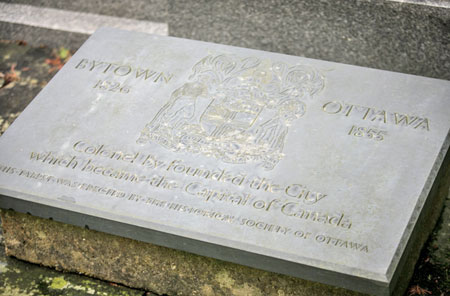 Plaque erected by the Historical Society of Ottawa in honour of Col. John By, founder of Bytown, later known as Ottawa. Photo by John Knight.The body of Lieutenant-Colonel John By, Royal Engineers, 1779-1836, is buried in St Alban's Anglican Church in Frant, Sussex, England. Col. By supervised the building the Rideau Canal, and founded Bytown in 1826. In 1855, Bytown was renamed Ottawa. Two years later, Ottawa was selected by Queen Victoria to be the capital of the Province of Canada consisting of Canada West (Ontario) and Canada East (Quebec). With the Confederation of the Province of Canada, New Brunswick, and Nova Scotia on 1 July 1867, Ottawa became the capital of the Dominion of Canada.
For many years, the Historical Society of Ottawa has provided funds for the maintenance of Colonel By's resting place and memorial. For those wishing to visit St Alban's, please consult the Church's website.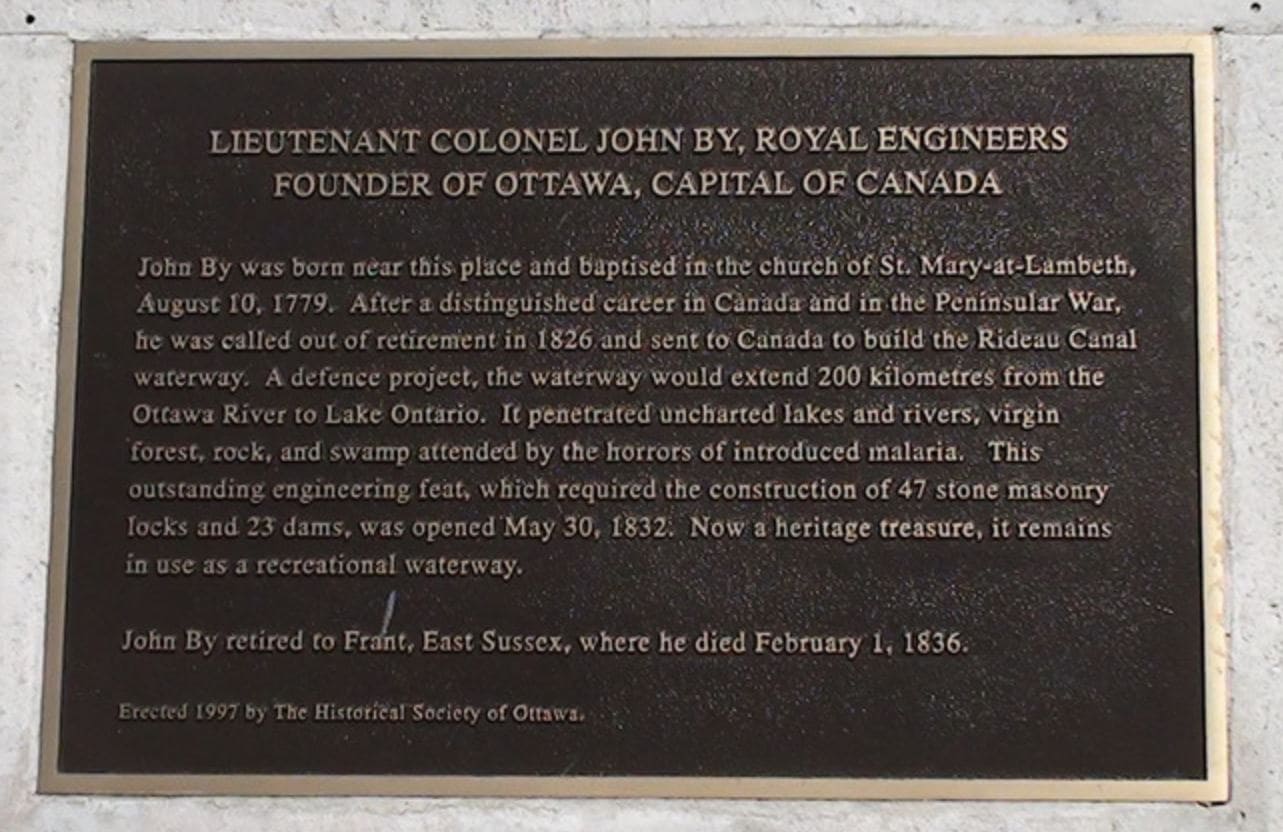 Image courtesy of LondonRemembers.com — see more about the John By memorial on the London Remembers website In 1997, the Historical Society of Ottawa erected a plaque in honour of Colonel By on the Albert Embankment in London near St Mary-at-Lambeth Church where he was baptized in 1779. Deconsecrated in 1972, St Mary-at-Lambeth is the home of The Garden Museum and is located next to Lambeth Palace, the London home of the Archbishop of Canterbury.