"Heritage Day is part of Heritage Week, a nation-wide celebration that encourages all Canadians to explore their local heritage, to get involved with stewardship and advocacy groups, and to visit museums, archives, and places of significance. Heritage Day is a time to reflect on the achievements of past generations and to accept responsibility for protecting our heritage.

Aimed at students in Grades 4-10, the Fairs inspire young people to explore the many aspects of Canadian history, heritage and culture in a dynamic learning environment and to celebrate the results of their efforts at a public exhibition.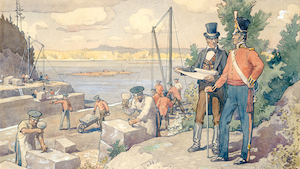 Colonel By Day
Colonel By Day takes place on the holiday Monday in August each year, close to the Colonel's birth date of August 7, 1779. This popular summer event named in Colonel By's honour celebrates Ottawa's history and heritage with open air events, walking tours and a host of family friendly, heritage-themed activities.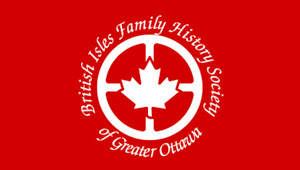 "Genealogy always reminds me of a treasure hunt: we use our investigative skills to find the genealogical nuggets left behind about our ancestors. BIFHSGO's annual conference provides a wonderful opportunity to advance one's knowledge, expand one's skills and meet a community of like-minded people."
BIFHSGO President Duncan Monkhouse