Most of our meetings don't start with a sing-along, but then the guest speaker for our November 2019 meeting is no ordinary presenter.
Phil Jenkins is an author and historian but he's also a musician who, in addition to his own songs, performs songs by the Beatles — which is fitting considering that most of Phil's life not lived in Ottawa was spent in Liverpool.
In Phil's own words, he lived in Ottawa in two shifts. His first was as a child, from 1952 to 1962. He returned to the city in 1978, and has lived in the Ottawa area ever since.
After welcoming the audience, Phil picked up his guitar and started the show by singing a song about the first voyage on the Rideau Canal in 1832, as seen through the eyes of Colonel John By's 11 year-old daughter, Harriet.
Childhood was the theme of Phil's presentation. He remembers downtown Ottawa in the 1950s when trains still stopped at the station across from the Château Laurier, and the tallest building was the Peace Tower.
Phil remembers when Rideau Street was "alive with action". Now he laments that Rideau, after a period as a failed transit mall, has become "homogenized". The buildings used to have their own individuality. Now they all look the same.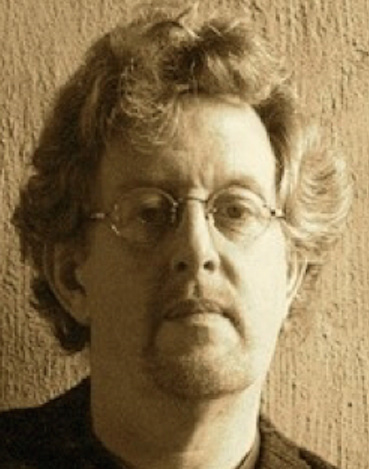 Author and musician, Phil Jenkins was the HSO's guest speaker on November 14, 2019.
Penguin Random House Canada.Sparks Street has met a similar fate. Phil remembers when it was first turned into an innovative pedestrian mall, when he was a child. When Phil returned to Ottawa in his late 20s, the mall had lost its vitality.
Not that he dwells on the negative. He does comment on how we could have done better, and warns us not to repeat past mistakes, but his presentation was very much a positive one.
One change for the better is Ottawa's growing diversity. Phil observed "Ottawa was very British" when he was young. Now, judging by the variety of restaurants alone, Ottawa has become a better place because of its diversity.
But diversity is not new. Phil reminded us that Ottawa has always been more than just English and French, but that we lost diversity along the way. To emphasize this point, he told us of an Algonguin hunter, Constant Penency, who in his later years had to plead to retain hunting lands sold without his consent. The story is told in more detail in Phil's book An Acre of Time.
On a more recent topic, Phil took a wry look at our recently-opened Confederation Line and its short, troubled history. Light Rail Transit is not Ottawa's first streetcar line, he noted. Phil remembers riding the orange-hued streetcars, and told the story of the time as a young lad when he thought he was boarding the trolley back to LeBreton Flats only to wind up in New Edinburgh.
We won't tell too many of Phil's stories here. Better to read them in Phil's own words in his books. In addition to An Acre of Time, Phil has published Beneath My Feet, Fields of Vision, and River Song.
Phil's history is really a collection of memories of life. An Acre of Time focuses on his recollections of Ottawa; some good, like the aqueduct at LeBreton Flats where he played as a young boy, and some not so good, like the demolition of many historic buildings and the uninspired towers that are now replacing them.
Phil has a skill for conjuring memories. Many hands were raised when he asked how many people remember riding the streetcars, or going to Rasputin's on Bronson Avenue. The coffee house was the best place in the capital to enjoy folk music.
A lover of folk music, Phil ended the evening with another song; this time about the Great Fire of 1900. The song is not about the details of the event. It's more about how the fire affected the families in LeBreton Flats and how they rose, so to speak, from the fire's ashes.
Phil's songs and stories are a reminder that even in Ottawa, people make history, not politicians.