In 1793, a young Black woman named Choe Clooey, against her loud protests, was forced into a boat and across the Niagara River to be sold in the United States. Several witnesses, horrified by Cooley's plaintive cries for help, resolved to petition the Executive Council of Upper Canada for her immediate return and the arrest of the perpetrators.
Lord Simcoe, Lieutenant Governor of the newly founded jurisdiction of Upper Canada, had for many years been a strong opponent of slavery and was outraged but powerless to intervene once Cooley had been removed across the border. Simcoe did, however, vow to introduce a bill to abolish slavery in Upper Canada. Simcoe's bill did eventually pass, but only after it had been weakened significantly by members of his own government, of which approximately half were enslavers of Black people themselves (or were members of families that enslaved people).
Simcoe's bill limited slavery Upper Canada, but not until further world events, including a revolt in Jamaica decades later, would slavery finally be abolished in Upper Canada and the rest of the British Empire.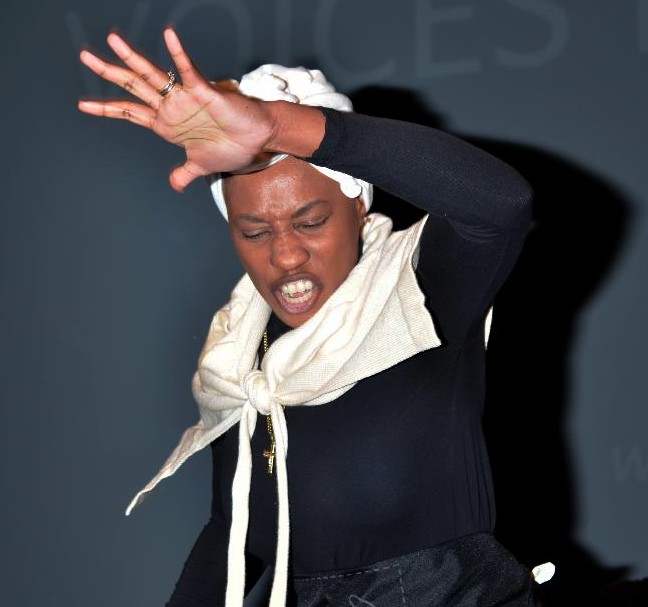 Jayeur Joseph performs as Chloe Cooley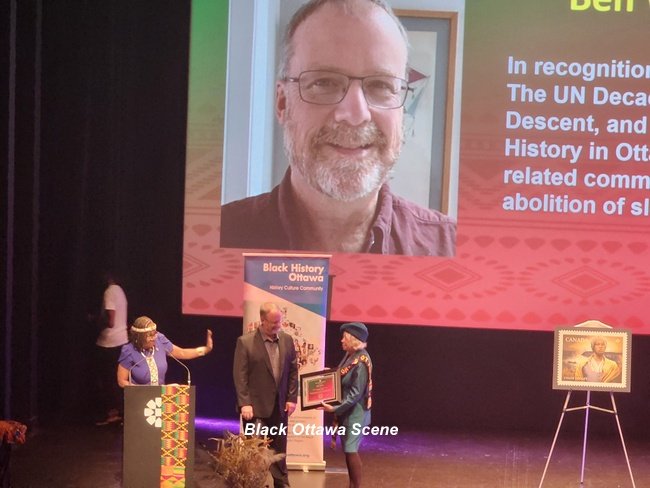 Ben Weiss receiving the Black History Ottawa President's Award from BHO President June GirvanThe Chloe Cooley story was portrayed on stage at this year's opening event for Black History Month on January 28, 2023 at the National Gallery of Canada. Ben Weiss of the Historical Society of Ottawa was honoured to be asked to play the role of Lord Simcoe and, as he admits, was thankful to be surrounded by a cast of much better actors. It was, nonetheless, moving to be asked to take part in the performance.
Canada Post's 2023 stamp for Black History Month was also unveiled that afternoon, to great applause from the audience, featuring none other than Chloe Cooley herself.
Ben Weiss has for several years been the Historical Society of Ottawa's representative in its efforts to partner with Black History Ottawa and increase awareness of Black history. Ben was much honoured, during the afternoon's ceremonies, to be the recipient of Black History Ottawa's President's Award in recognition of ongoing contributions.