The Historical Society of Ottawa offers a range of awards on an annual basis that are available to local students ranging from elementary school to university. HSO is the official patron of the Ottawa Regional Heritage Fair which provides two awards, The Richard Scott Award and The Sacred Chaudière Falls Award, to up to four local students, ranging from Grades 4 to 10. In addition, HSO provides The Colonel By Award to one undergraduate student at each of our two local universities which have a History department: the University of Ottawa and Carleton University, as well as our Applied Museum Studies Award for one student at Algonquin College. The awardees of the ORHF awards are selected by a selection committee made up of judges from a wide variety of local organizations and our post-secondary awards are selected by their respective faculties.
---
The Colonel John By Award
The Colonel John By Award in History is a prize of $750, awarded annually to both a Carleton University student and a University of Ottawa student in a graduate or undergraduate history course who write the best paper in their respective university in either English or French on a topic concerning the history of Ottawa or the Ottawa Valley. The students will be awarded an additional $300 on submitting acceptable manuscripts for publication in the Bytown Pamphlet Series.
2022 Award Winners - uOttawa

We increased this year's award so that we could award $100.00 to each of Professor Sarah Templier's Venture Program participants: The Galloping Gourmet by Rowan Moore and Brenna Roblin, The Rideau Canal by Charles Wickens, Breanna Campbell and Jameson Holdip, Ottawa and the Fur Trade by Danny Bengert and Jordan Johnstone, Epidemics in Ottawa by Jessica Barton and Victoria Pope, and The Murder of Thomas D'Arcy McGee and the Fenian Brotherhood by Jack Lapalme and Thomas Wagner.
See this write-up on the uOttawa competition for more details.
You can find links to the full student online presentations here.
2022 Award Winner - Carleton University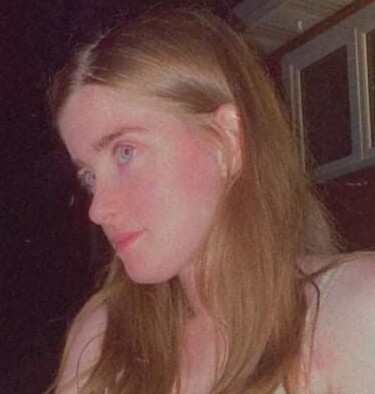 Émilie Mireault – "Carleton's Gandhi: Statues and Their Idealising Natures".
Émilie's winning paper is currently under review by our publications committee and we hope to soon publish it as a Bytown Pamphlet! Stay tuned!
---
Past winners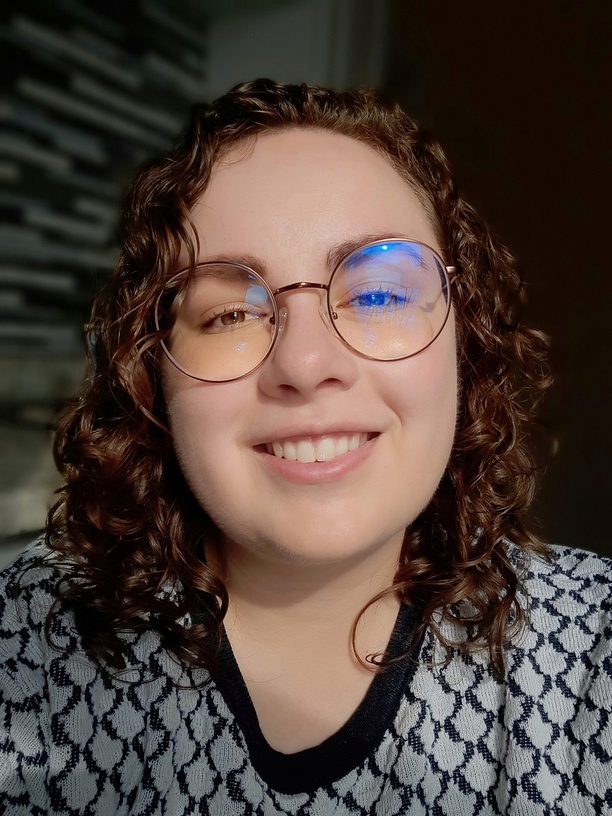 Jaime Simons
The 2021 winner of the Colonel John By Award for History is Jaime Simons of Carleton University for their work Shipwrecks of the Ottawa River and Rideau Canal. This fascinating, interactive presentation is featured on our website.
Jaime Simons is an MA student at Carleton University in Public History and Digital Humanities. Their work focuses on using sound as a means for substantive engagement with history, and engages with the role of steamboats in the industrialization and colonization of the Ottawa River in the nineteenth century. Jaime is the current Garth Wilson Fellow at Ingenium (2021-2022), where they will continue this work. You can reach them at This email address is being protected from spambots. You need JavaScript enabled to view it..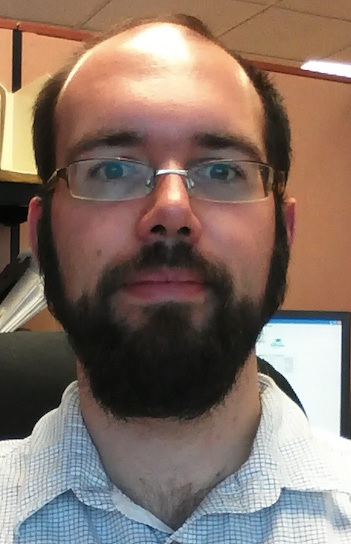 Christian Comeau
The 2020 Winner of The Colonel John By Award was Christian Comeau of Carleton University for his essay "Urban Chickens: Like a phoenix rising from the ashes." The essay explores the history of rules around the raising of chickens by city-dwellers in light of recent changes to municipal bylaws in the City of Gatineau to permit egg-laying hens on certain properties.
---
The Algonquin College Applied Museum Studies Award
The Algonquin College Award is a prize of $750, awarded annually to a student in the Applied Museums Studies program at Algonquin College.
2022 Algonquin College Award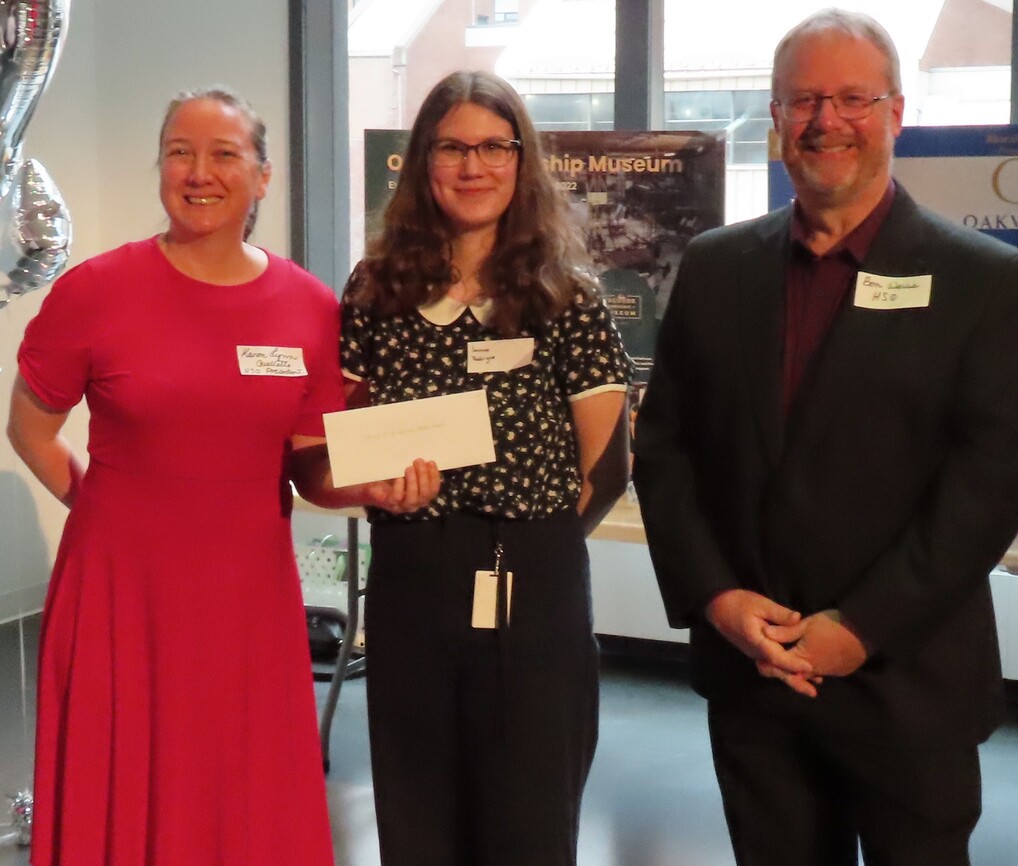 The HSO's Karen Lynn Ouellette and Ben Weiss were pleased to present the 2022 award to Jeanne Rodrigue.
Algonquin College held this year's event for graduates on April 19, 2022 at the Ottawa Art Gallery, which is also where Jeanne completed her internship, contributing to the exciting new exhibit "Dark Ice" featuring the art of Ottawa's Leslie Reid and Robert Kautuk of Kangiqtugaapik, Nunavut.
It has been for all, a very different world these past few years. Algonquin College's President, Claude Brulé, spoke of the challenges faced these past two years. One of the Applied Museum Studies' coordinators and instructors mentioned that this evening for graduating students was the first time she'd met many of them in person!
We offer our congratulations to all of the graduating students, especially so in these difficult times, and we extend our best wishes as you commence exciting new careers.
Past winners
The 2020 winner of The Algonquin College Award is Jonah Ellens. Jonah writes:
It is with great personal satisfaction that I accept this award. I have enjoyed researching, studying and sharing Ottawa's history over the past years. I am thankful for the role Algonquin College and my friends in the Applied Museum Program have played in helping me develop my skills so that I can continue to improve my abilities and better share local history. I hope that in the near future we can return to an unrestricted public setting to tell our stories.
---
Ottawa Regional Heritage Fair
The Historical Society of Ottawa is an official sponsor of the Ottawa Regional Heritage Fair (ORHF), which is usually held in April.
Le Prix Sir Richard William Scott Award
Le Prix Sir Richard William Scott Award is presented annually at the Ottawa Regional Heritage Fair. The award is given to research project on an Ottawa-themed historical project. A certificate is awarded, along with a cash prize of $300.
Indigenous Sacred Chaudière Falls Award
Indigenous Sacred Chaudière Falls Award is presented annually at the Ottawa Regional Heritage Fair to recognize, support, and encourage participation by Indigenous youth in projects that reflect and celebrate Indigenous culture and traditions, or that look at the impact of settler colonial policies on Indigenous peoples. The award consists of $300 and a certificate.
ORHF 2022
We were thrilled to again participate in the Ottawa Regional Heritage Fair, held on April 20, 2022, at the Canadian War Museum.
It has been twenty years since the HSO advocated for the establishment of this annual event, showcasing the work of students, Grades 4 through 10, from Ottawa area schools. The HSO continues as the ORHF's official patron.
This year was the first in-person fair since before the pandemic. Fewer schools were able to participate than in the past but those that did were superbly represented by an extraordinary group of students with a clearly evident passion and appreciation for history. We are confident that, as COVID precautions ease, we will see the number of schools participating quickly return to normal.
Congratulations to Felix Graham Bevin and Yigit Yarangulmelioglu of Glashan Public School whose project "Ottawa: What is the history of our nation's capital?" won the HSO's Richard Scott Award at this week's Ottawa Regional Heritage Fair. These 8th graders know their history!!
Felix and Yigit's in-depth knowledge and enthusiasm for Ottawa's history was apparent as they presented a full run-down on our city's past... beginning with the area's Indigenous roots... Champlain's travels through the area in the 1600s... the arrivals of Philemon Wright and Colonel By... the innovations of Thomas Ahearn... up to more recent figures such as Dan Aykroyd. The young men even made sure to mention Ottawa's Kai-Voon Joe, one of the first Chinese women to settle in Canada.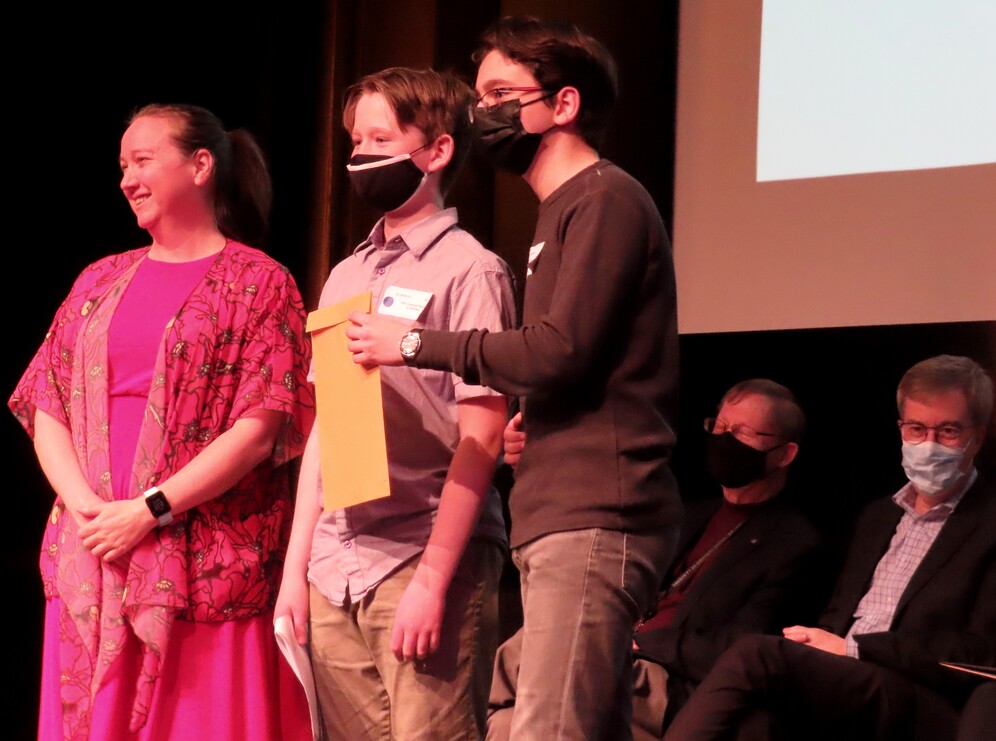 HSO President Karen Lynn Ouellette was proud to present Felix and Yigit with their well-deserved award from the HSO. In addition, HSO members Bryan Cook and Ben Weiss participated as judges this year.
All of the projects at this week's annual Ottawa Regional Heritage Fair were amazing. Congratulations to all of the students and thank you so much to their teachers and the ORHF's organizers.
Past Winners
2021 Virtual Fair
HSO is immensely proud of our important role as official Patron of the annual Ottawa Regional Heritage Fair (ORHF).
Every year, enthusiastic young students from area schools submit wonderfully researched and thoughtfully written projects relating to local and/or Canadian history.
In "normal" years, a national museum atrium is jostling with students, teachers, parents, and local dignitaries while judges carefully examine each creatively rendered project, assessing the imaginative submissions, quizzing the young competitors, and determining the well-deserved award winners.
As we all know, things are done quite differently these days.
Take a look at some of the fascinating projects submitted by these young people for 2021 virtual edition of the ORHF.
2020 Fair Cancelled
Due to the COVID-19 emergency, the Ottawa Regional Heritage Fair Committee cancelled the 2020 Fair that was to be held on April 22, 2020, at the Canadian Museum of History. The Fair will return in 2021.
2019 Ottawa Regional Heritage Fair
Le Prix Sir Richard William Scott Award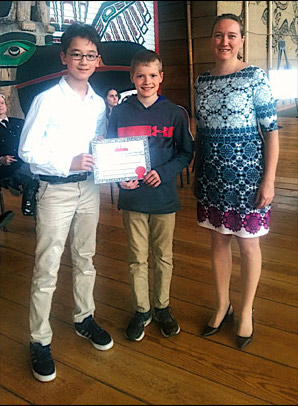 HSO president, Karen Lynn Ouellette, presents the Sir Richard William Scott Award to Derek Strachan and Joseph Schmidt of Glashan Public School at the 2019 Ottawa Regional Heritage Fair for their project "Comment le Canal a-t-il impacté le Canada."
Sacred Chaudière Falls Award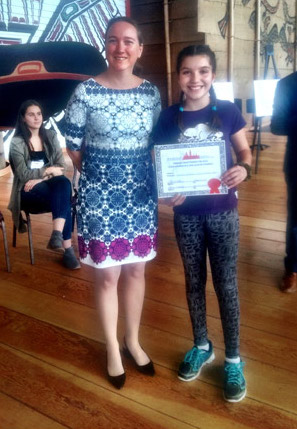 Karen Lynn Ouellette, president of the Historical Society of Ottawa, presents the Indigenous Sacred Chaudière Falls Award to Nevaeh Sarazin, a Grade 5 student from St. James Catholic School in Eganville, west of Ottawa, and a member of the Algonquins of Pikwakanagan First Nation.